EXPERIENCES THAT FOCUS ON THE MIND, BODY AND SPIRIT. EASING THROUGH YOUR SENSES, THEY WILL LEAVE YOU FEELING RESTORED AND COMPLETE.
NORA THAI TRADITIONAL MASSAGE
55 MINS – €95 | 85 MINS – €120
RESET YOUR BODY WITH THE RESTORATIVE FUSION OF A THAI MASSAGE ALONG WITH WARM HERBAL COMPRESS BROUGHT TOGETHER WITH A BLEND OF THAI OILS. USING THEIR HANDS, KNEES, LEGS AND FEET TO MOVE YOU INTO A SERIES OF YOGA-LIKE STRETCHES, THE THERAPISTS APPLY DEEP MUSCLE COMPRESSION, AND ACUPRESSURE TO DETOXIFY, ALLEVIATE MUSCLE PAIN AND LEAVE YOU FEELING RE-ENERGISED.
BAMBOO MASSAGE
55 MINS – €80 | 85 MINS – €110
BAMBOO'S HEALING PROPERTIES HAVE BEEN USED THROUGHOUT THE AGES TO REBALANCE THE ENERGY FLOW BY DISPELLING NEGATIVE ENERGY. WARM BAMBOO STICKS ARE USED TO ROLL AND KNEAD THE TISSUE CREATING AN EXTREME SENSATION OF RELAXATION AND WELLBEING. THIS MASSAGE ENCOURAGES A POSITIVE ENERGY FLOW WHILST REDUCING CHRONIC PAIN, STRESS, ANXIETY, AND DEPRESSION.
---
POWER OF ASIA
85 MINS – €110 | 120 MINS – €150
EXPERIENCE ASIA, WHERE A COMBINATION OF SEVEN TECHNIQUES COME TIGETHER INTO ONE TREATMENT. THE TREATMENT STARTS WITH THAI STRETCHING SHIATSU MOVEMENTS TO LOOSEN UP, ,FOLLOWED BY A MIXTURE OF MASSAGE TECHNIQUES FROM bALI, CHINA AND JAPAN ALONG WITH HOT COMPRESS. FINISHING OFF WITH AN INDIAN HEAD MASSAGE AND REFLEXOLOGY – A TRULY PHENOMENAL EXPERIENCE.
OFFICE SYNDROME REMEDY
45 MINS – €55
A COMBINATION OF TECHNIQUES FOCUSING ON THE BACK, SHOULDERS AND HEAD. THIS STRESS-RELIEVING TREATMENT ENDS WITH SLOW, LONG, DEEP MASSAGE STROKES, SOOTHING AND ENERGISING THE BODY, WHILE PROMOTING SERENITY.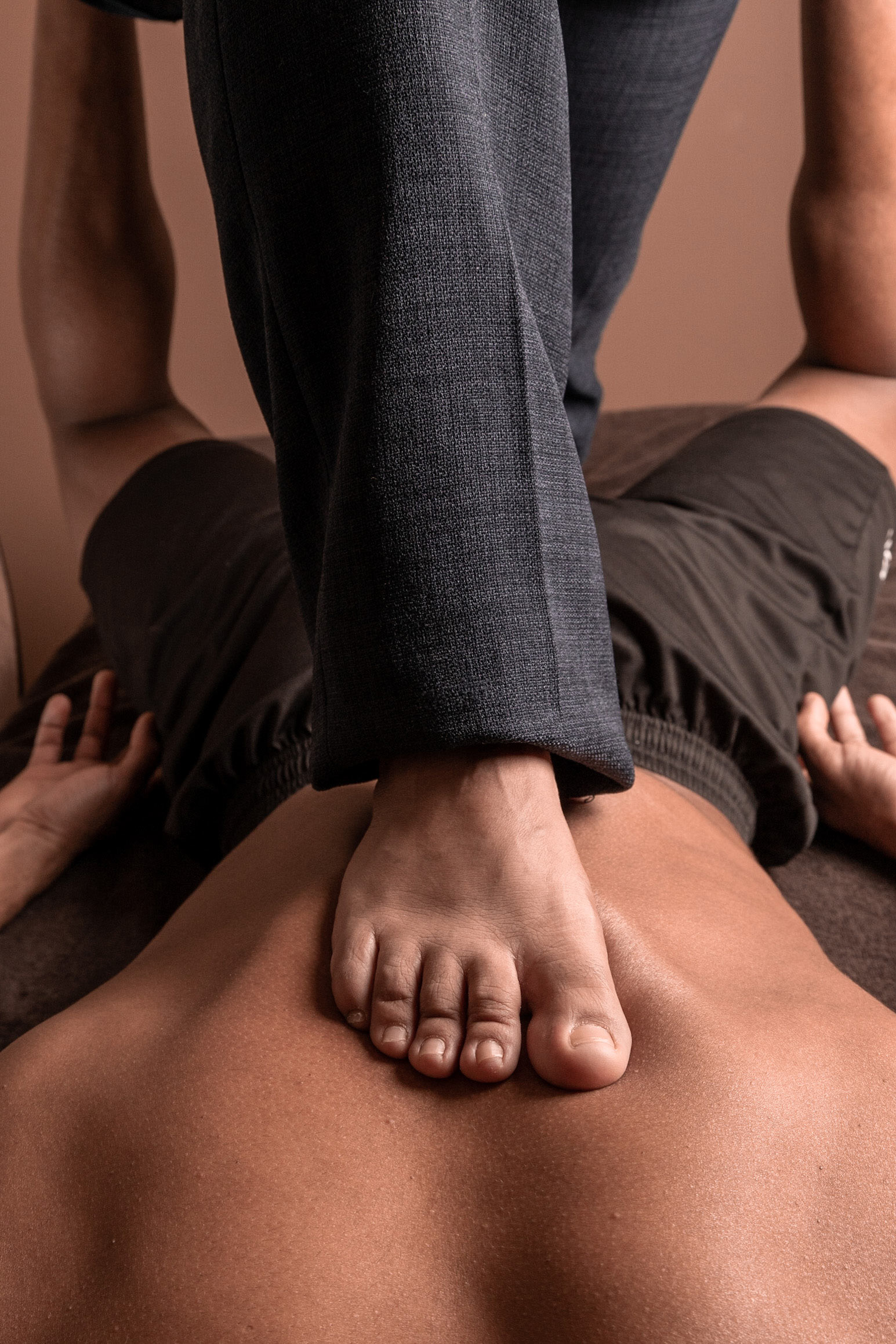 SEASHELLS MASSAGE
55 MINS – €85 | 85 MINS – €110
WARM TIGER-STRIPED CLAM SHELLS, OILS AND MASSAGE TECHNIQUES WORKING IN HARMONY TO PENETRATE DEEP INTO THE MUSCLES AND ENCOURAGE A STATE OF RELAXATION.